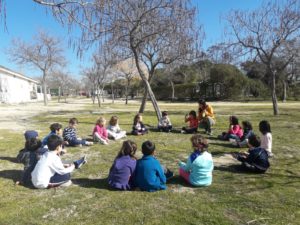 Key Stage 3 – Year 7, 8 & 9. (Ages 11- 14)
Key Stage 4 – Year 10 & 11.
At SABS, we believe that the curriculum is more than just a combination of subjects, it includes the relationships, attitudes, habits and ethos which create the whole school experience for our young people. The aim of our curriculum is to meet the needs and aspirations of every young person, in preparation for the opportunities and challenges that they will face as they take their next steps. We believe that the curriculum should not only be knowledge rich but should also prepare individuals to be lifelong learners as they engage in new endeavours and careers, some of which will present new and unanticipated opportunities to learn and develop.
We want our students to be inquisitive and feel confident in approaching unknown tasks; to develop their knowledge of the world beyond what they will be assessed on; and to learn more about the world that surrounds them and within which they are living.
KS3 is where we aim to build a strong skill set of positive work habits enabling them to be successful as they move through the school, feel confident in what they can achieve. We have a strong focus on supporting our students to build their resilience and independence so that they feel confident going into KS4, formal examinations and the world of work.