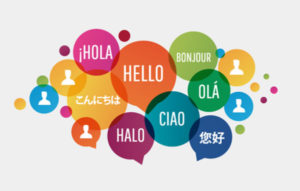 SABS believes that language is at the heart of learning and acknowledges that language acquisition and development is crucial for exploring and sustaining cultural identity, personal development, and intercultural understanding. As a British International School, such concepts are closely linked to our mission to provide an education for international understanding.
SABS believes that students should be able to achieve the benefits of additive bilingualism i.e. acquiring a second language with little to no detriment to the development of their first language. This can be achieved when students maintain and develop their mother tongue in speaking, listening, reading and writing. Wherever feasible, SABS thus encourages students to study their mother tongue in addition to English, German or Chinese.
As English is the language of instruction, SABS recognises the need for a programme that enables students to achieve full competence in this language. At SABS, all members of the faculty recognise their role as language teachers and acknowledge their responsibility to respond creatively and purposefully to the challenges presented to them by a multilingual and multicultural classroom.
SABS believes that learning an additional language allows students to understand different cultures and perspectives and thus become responsible global citizens. Students deserve the opportunities to study additional languages, including the host country language, as appropriate.
SABS organizes Exchange programmes with Germany and Summer English Courses and Summer Football Courses in Ireland, opportunities from which the students benefit living unique experiences.
SABS also organizes International Assessment with School Years or Terms Abroad in Canada, USA, UK and Germany.